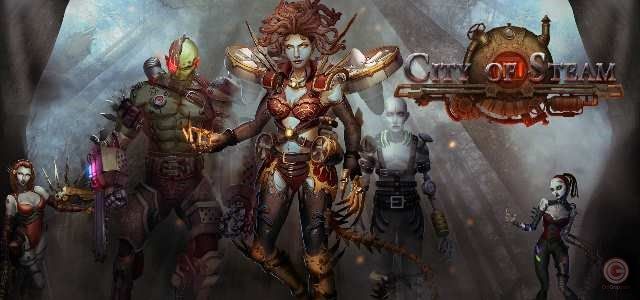 City of Steam Video
Quando leggete la parola "MMORPG", la prima cosa che vi viene in mente è molto probabilmente il tipico gioco fantasy con fortezze, mostri, spade e magie; questo perché effettivamente il 90% dei MMORPG in circolazione preferiscono seguire la prudente via dell'ambientazione fantasy,...
City of Steam ha aperto ancora una volta i suoi server ai giocatori. A partire da oggi 10 maggio alle 10 PM EST  (7PM PDT, May 11th 2AM BST), i giocatori possono registrarsi al MMORPG fantasy/industriale 3D ed esplorare le strade della città di Nexus. Gli sviluppatori stanno lavorando...
Siamo riusciti ad ottenere ben 1000 closed beta key di City of Steam, il nuovo mmo free2play browser based. Ottenere la vostra key e partecipare alla beta è semplicissimo, vi basterà seguire le semplici istruzioni riportate qui sotto.Come prima cosa compilate il form qui sotto:Dopodiché...